Four things to consider when it comes to concrete pools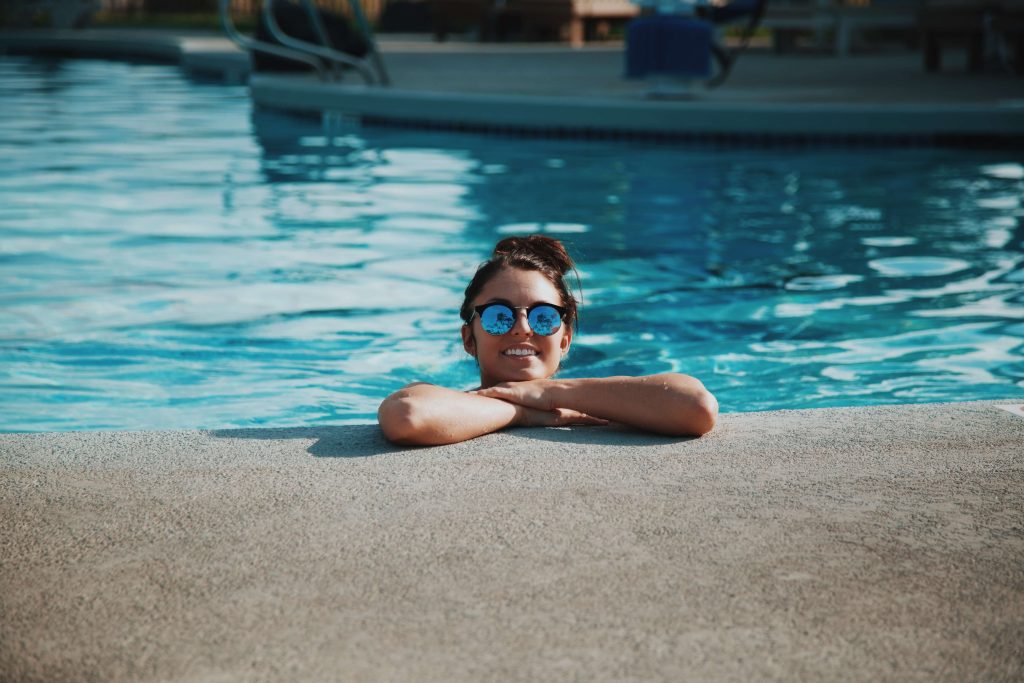 So, what should you know about concrete pools if you're considering having one installed in your backyard? Concrete pools are one of the most popular options for custom in-ground pools in Southern Utah. They are not without pitfalls. Four things to consider when it comes to concrete pools.
Installation time
Number one is that the installation time takes a long time. Long time, three to six months, in fact, and that's because there are huge wait periods between the different stages, and one, in particular, is a very long wait period for the concrete to cure enough to put water into the tank. Construction of a concrete pool takes a long time, three or six months.
Concrete Pool Construction is Messy
Number two, concrete pool construction is messy. Because it takes three to nine months to have your pool installed, that's how long your yard is going to be in disarray. You're going to have tracks where the equipment is going back and forth. Dump trucks are backing up. Material is loading and unloading, and trash and debris and all that kinds of stuff. Now just what happens over time is that it becomes a soupy mess because let's face it. We all live in a climate mostly where we're going to have rain within a three to six-month period of time. Probably a few times over. So consider what your property is going to look like for an extended period of time, and if you're okay with that, okay, that's your decision. 
Concrete is Susceptible to Stains
Number three, when the pool is complete, it is essential that you maintain the chemistry of that pool. So the finish inside a concrete pool is far more susceptible to stains and degrading over time versus other types of pools. So just give consideration post-construction and also plan on having to resurface that pool every several years. So about every 10 years.
Concrete Pools Require More Man Power
The last thing is that because it takes so long or the reason again, that it takes so long to have a concrete pool installed is because with every stage usually involves a different set of skilled labors. They got to dig the hole. That's one skill. You're going to set all the steel. That's a completely different team. Plummet, shoot the concrete into place. Do the plastering, do the hard scapes. With all of these different stages, usually requiring a different team, you're looking at a logistical plan that stretches out over a longer period of time.
Now most of the negatives are only when installing a concrete pool. After the concrete pool installed it will last a very long time and is very durable to the outdoor environments and will provide fun for the family for years to come.
Get started with your pool or spa project in Three Easy Steps!
Schedule a Call
Either give us a call at 435-705-7566 or fill out the form below for a complimentary consultation.
On-Site Design
We'll work around your schedule, sending our Utah-based custom inground pool designers to make an assessment.
Transparent Quote
Once we understand your project goals and visit your premises, we'll determine an accurate quote for your custom pool or spa.
Simply fill out the form and a member of our dedicated support team will be in touch.
(We respect your privacy)