The Pros and Cons of Saltwater Pools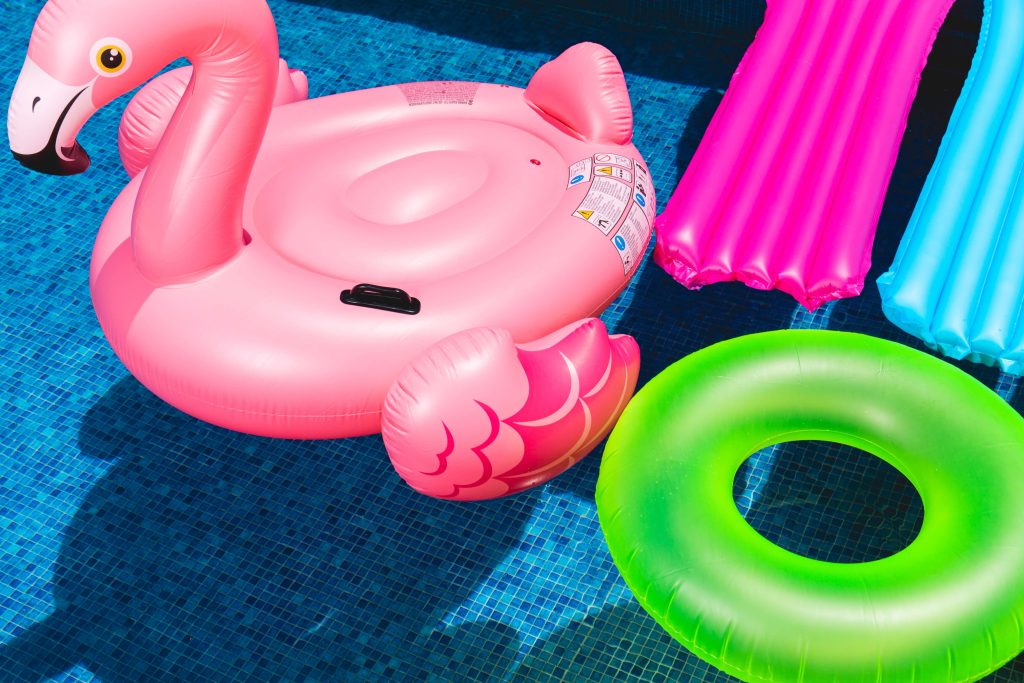 If you are a pool owner or looking to get a pool installed you're probably debating whether or not to switch to a saltwater pool. As a custom pool builder in St George Utah, we get this question all the time. The customer tells us they've been using regular chlorine for years and it works. Why switch? Well, today we're going to be going over just that, the pros and cons of owning a saltwater pool, and is it the right thing for you? Let's take a dip and find out.
Reduced Pool Maintenance
The first pro of salt water pools is greatly reduced pool maintenance. Even if you're a pool veteran, you know how much work goes into making, sure enough, chlorine is being added to the pool to keep it clear. Either that or you've hired somebody to do it for you. A saltwater pool system is different. It works automatically, every day, to keep that pool crystal clear.
Higher Upfront Cost
The first con of saltwater pools is as with anything, there's going to be an upfront cost. For the typical pool, your average salt system will run you anywhere from $499 to $999, but depending on your pool size, they can pay for themselves in as little as a year or two. Even better, is that at the end of the system's lifespan, you're just replacing part of the system called the cell, which is usually only about half of the system's initial cost, so that means even greater savings in the long run.
Eliminating the Need for Pool Chemicals.
The simple fact is that there's no more cost-effective way to maintain the pool, than with saltwater. Which leads us to the next pro, eliminating the need for chlorine, algaecide, and shock. Besides the fact that these are responsible for most of the work involved in the pool, these are the majority of your pool's chemical expenses. A salt system eliminates adding, storing, and handling these harsh chemicals, so say goodbye to all those buckets, bottles, and their hefty price tags. Some people think a con is a salt in the water, which is more of a myth. The salt is really one of the easiest parts of the whole thing. It's at such a low level in the water that most people can't even taste it. The salt is natural and safe for your pool surfaces and equipment, and after you get the system set up, most people only spend $20 a year on salt.
Better for your skin health
For your family, one of the best pros is how much nicer the water is in a saltwater pool, you can't beat the swimming experience. Salt pool systems eliminate the harsh and unhealthy aspects of a chemical pool, so no red eyes, itchy skin, bleach hair or swimsuits, and also no more of those harsh coin smells. The water feels soft and silky and isn't going to dry that skin out. It's much more like swimming in a natural body of water. So as you can see, salt systems have some major benefits. That's in fact, the reason why salt chlorination has just become the standard in pool care.
If your looking to have custom in-ground pooled installed in St. George Utah or the surrounding areas give Polo Pools a call.
Get started with your pool or spa project in Three Easy Steps!
Schedule a Call
Either give us a call at 435-705-7566 or fill out the form below for a complimentary consultation.
On-Site Design
We'll work around your schedule, sending our Utah-based custom inground pool designers to make an assessment.
Transparent Quote
Once we understand your project goals and visit your premises, we'll determine an accurate quote for your custom pool or spa.
Simply fill out the form and a member of our dedicated support team will be in touch.
(We respect your privacy)